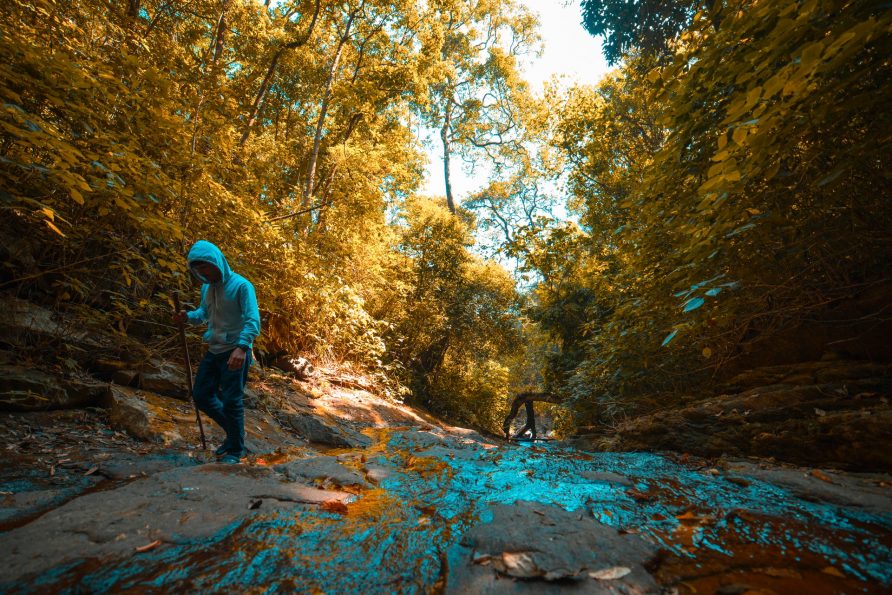 Wayanad is a rural district in Kerala state and famous because of its beauty. Kuruvadweep, Thirunelli Temple, Banasura Dam, Pookode Lake, Soochipara Waterfalls, etc are the best places to visit in Wayanad.

The best season to visit Wayanad is from October to May. This is a good time for sightseeing, wildlife tours, trekking, and other outdoor activities. During the rainy season that lasts from June to September is a great time for nature lovers as Wayanad will cover itself with greenery.

Wayanad is unique in that it is situated in an elevated scenic mountainous plateau in the Western Ghats.
Wayanad > Kuruvadweep > Banasura Dam > Pookode Lake > 900 Kandi > Chembra Peak > Soochipara Waterfalls > Edakkal Caves > Muthanga Wildlife Safari > Wayanad
Best places to visit on Wayanad
Kuruvadweep
Kuruvadweep or Kuruva Island is a protected river delta spread over 950 acres of land. The Island is a heaven for the people those who love spending some time with nature. The most interesting activity in Kuruva Island is the ride on the gigantic bamboo raft across the Kabini River to get to the Island.
Banasura Dam
Banasura Dam is the largest earthen dam in India and the second largest in Asia. The dam is placed in the foothills of Banasura hills, which got its name from 'Banasura', the son of King Mahabali, the famous ruler of Kerala.

An ideal picnic spot with a breathtaking view. A very scenic place, with great views across the water and hillocks. Also recommend the coracle ride on the lake.
Pookode Lake
Pookode Lake is a scenic freshwater lake close to the boundary of the Wayanad and Calicut districts in Wayanad. Pookode is a natural freshwater lake nestling amid evergreen forests and mountain slopes at an altitude of 770 m above sea level. There is a species of cyprinid fish known to occur only in Pookode Lake.  
900 Kandi
900 Kandi is a forest situated in Wayanad district and it is set high on the Western Ghats. The abundance of sceneries, breathtaking surroundings, and calm weather. 900 Kandi is one of the best places to visit in Wayanad.