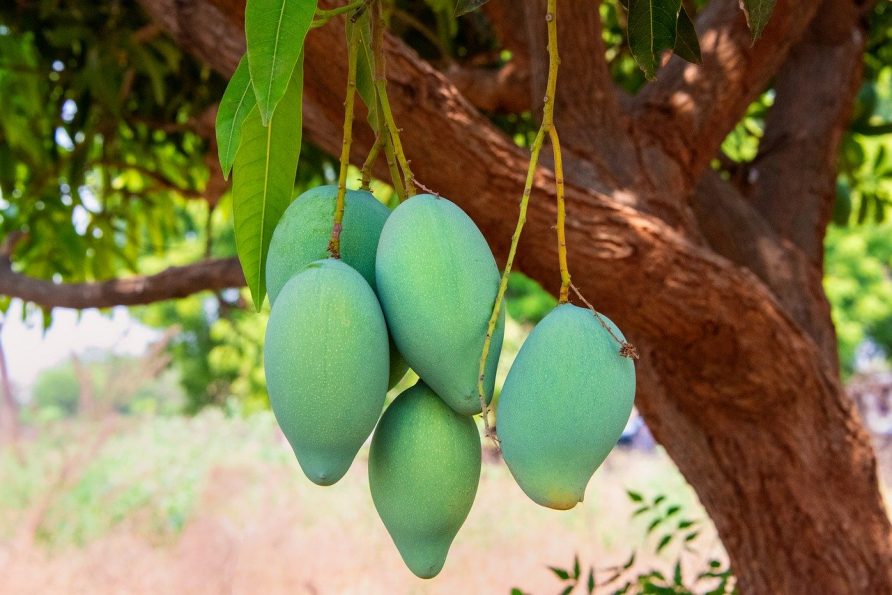 India is the largest producer of MANGOES. Most famous varieties of Indian mangoes are Alphonso/Hapus from Maharashtra, Badami from Karnataka, Chausa from Himachal Pradesh, Dasheri from Uttar Pradesh, Keshar from Gujarat and many more.

India is exclusively famous for its exotic mango hotspots, delightful flavors, and fragrance. In the summer season, nothing beats with the delicious mouth-watering mangoes. Here is a list of exotic mango varieties that will trigger your mango-love in this season!
Alphonso Mangoes – Maharashtra
Alphonso Mango, also called Hafoos, Hapuz, or Aapoos is considered as the King of Mangoes. Alphonso Mango is one of the finest varieties of mango found in India and this mango is cultivated in the Maharashtra region of Ratnagiri, Devgarh, Raigad, and Konkan.

The Alphonso mango is a foreign fruit that came to India through Goa along with the Portuguese explorer & military strategist Alfonso De Albuquerque, who led many Portuguese invasions in the 1600s. From Goa, this mango traveled to different places like Ratnagiri, other Konkan regions, and the Southern side of India as well.
Badami Mangoes – North Karnataka
Badami Mangoes, one of the most delicious and most famous varieties of Indian Mangoes grown in India. This mango preserves its freshness till longer durations and tastes best when cooled. Badami mangoes are also called as Alphonso of Karnataka because its texture and taste are quite like Alphonso mangoes.
Dasheri Mangoes – Uttar Pradesh
The Dasheri Mango is originated in a village near Kakori in Lucknow district in 18th century. The sweet and fragrant variety of mango is mostly grown in North India and in the southern state of Andhra Pradesh. Malihabad in Uttar Pradesh is the major producer of the Dasheri Mango.
Kesar Mangoes – Gujarat
The Gir Kesar Mango, also called Kesar, is a mango cultivated in the foothills of Girnar in Gujarat. It is called Kesar, because of its color and fragrance. If you are making desserts & milkshakes this is a good mango to use because the pulp is non-fibrous.
Raspuri Mangoes – Karnataka
The Raspuri Mango is a popular variety specially grown in Karnataka and around Bengaluru, Ramanagara, Chikkaballapura, Kolar, and Tumakuru. This mango has an excellent flavor and is juicy in texture, considered as the Queen of Mangoes in India.
Neelam Mangoes – Andhra Pradesh
Neelam Mangoes are known for their beautiful shape, taste, and divine floral aroma. However, it is mostly grown in Andhra Pradesh. This mango is large and oblong shaped with a pointed base and golden yellow color. These mangoes are one of the favorites in the South of India along with Raspuri Mango.
Himsagar Mangoes – West Bengal
The Himsagar Mango is a popular mango cultivated mostly in the state of West Bengal. This mango is yellow to orange in color and does not have any fiber.