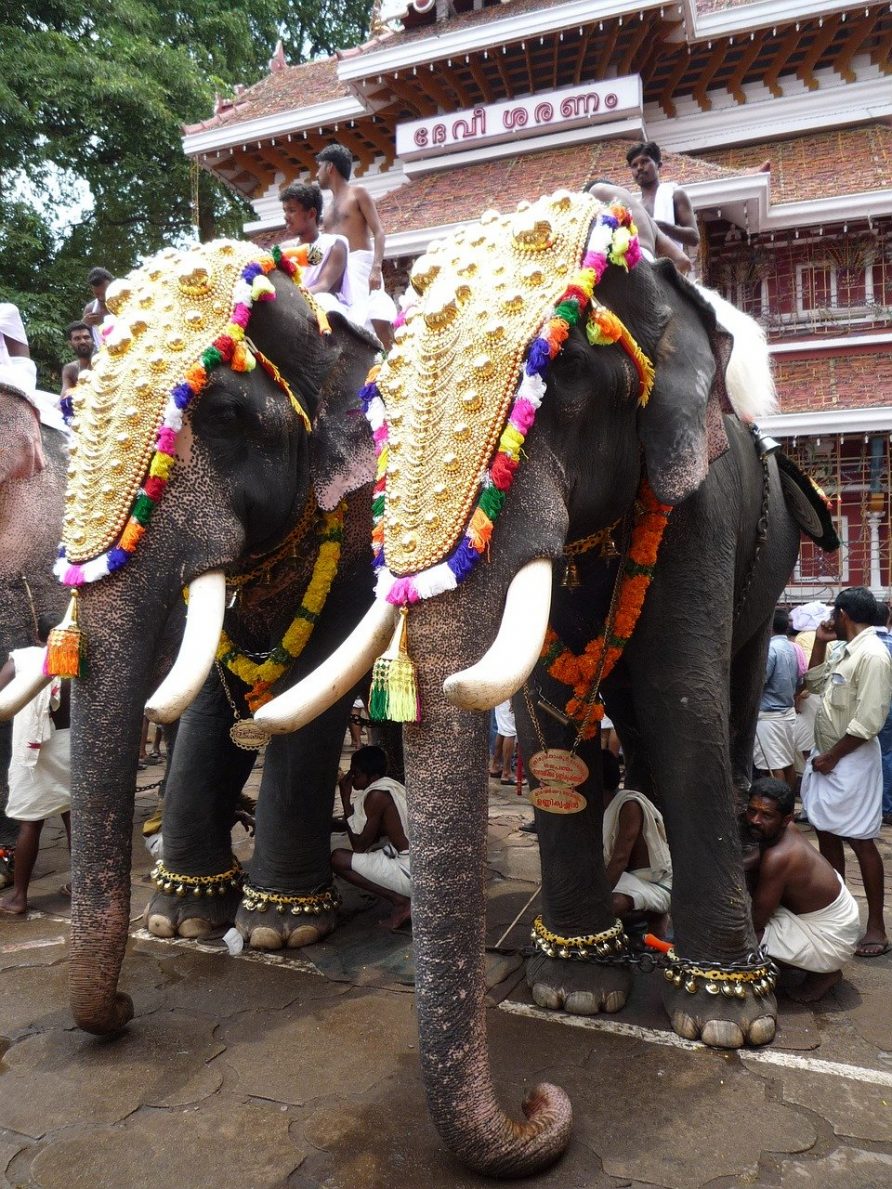 Famous temples in Thrissur are Vadakkunnathan Temple, Thiruvambadi Sri Krishna temple, Paramekkavu Bagavathi Temple, etc.

Thrissur is known as the Cultural Capital of Kerala because of its religious, spiritual, and cultural leanings throughout history. Thrissur was known as Thri-Shiva-Perur (Three-Shiva-Palace) means the place with Three Shiva temples which are said to be Vadakkumnathan Temple, Kottapuram Shiva temple and Poonkunnam Siva Temple.
Sri Vadakkunnathan Temple
Vadakkunnathan Temple is an ancient temple and one of the most famous temples in Thrissur, dedicated to Lord Shiva located in the heart of Thrissur city of Kerala. UNESCO has observed the conservation techniques used in maintaining the ancient architecture of this temple. In the year 2012, the Archaeological Survey of India has recommended Vadakkumnathan Temple to include in the list of UNESCO World Heritage Sites.

Thrissur Vadakkumnathan Temple is the first temple in Kerala with over a hundred temples built by Parasurama.
Thiruvambadi Sri Krishna Temple
Thiruvambadi Sri Krishna temple is located in Patturaikkal, Thrissur. The main deity Lord Krishna is in the form of a child. In addition to the main deity, the temple enshrined Goddess Bhagavathy also on the left side of Lord Krishna.
Paramekkavu Bhagavathi Temple
Paramekkavu Bagavathi Temple, located near the Vadakkumnathan Temple, is considered as one of the largest Bagavathi temples in Kerala. This temple one of the participating temples in the Thrissur Pooram. The ceremonial procession with fifteen caparisoned elephants from Paramekkavu to the Vadakkumnathan Temple, where the Pooram is held, is a beautiful sight.
Punkunnam Sree Shiva Temple
This temple is a classic example of the Kerala style of architecture. The main deity is Lord Shiva. Parvathy, Ganapathy, Sastha, Nagaraja and Partha Sarathi are other sub deities.
Urakathamma Thiruvadi Temple
An ancient Devi temple is situated in Urakam. This temple is one amongst the major 108 Durga temples, popularly called as "Ammathiruvadi Temple".