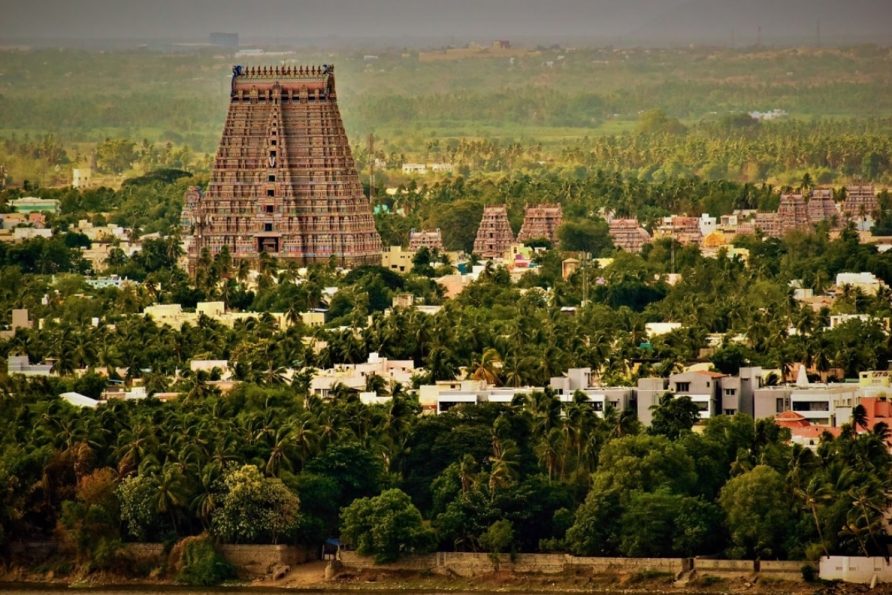 Image Credits – Aswin vijay
Dedicated to Vishnu, the temple of Srirangam's vast complex has seven enclosures formed by huge rampart walls and 21 elaborate towers. The ancient citadel temple complex of Sri Ranganathar in Srirangam dates back to more than 2000 years. Situated in an island on the banks of the Cauvery across the city of Trichy, it is enclosed in seven rectangular walls, the religious portion commencing from the fourth inwards.

This temple is one of the most famous temples in South India, constructed in the Dravidian style of architecture is the Sri Ranganathaswamy Temple. The temple occupies an area of 155 acres with 81 shrines, 21 towers, 39 pavilions, and many water tanks integrated into the complex making it the world's largest functioning Hindu temple. It is one of the most magnificent Vaishnava temples which is rich in mythology and history. The temple has played an important role in the history of Vaishnavism which began with 11th century career of Ramanuja and his predecessors Nathamuni and Yamunacharya at Srirangam. Srirangam is an island situated amidst the Rivers 'Cauvery' and 'Kollidam' and furthermore a piece of the city Tiruchirapalli.
This temple is also amongst the first ones of 108 'divya desams' of the abode of Lord Vishnu. It has been constructed in the Dravidian style of architecture and has been glorified by the literature of early Tamil literature canon. This temple also has the honor of being the largest functioning temple in the world. There is also a royal temple tower in the place, which covers a base area of 32500 sq. ft and has a height of 196 ft. It also comprises a hall containing 1000 pillars. This temple also holds the annual chariot festival of Tamil Nadu that lasts for 21 days.

The temple is an active Hindu house of worship and follows Thenkalai tradition of Sri Vaishnavism. It is best to start early in the morning by at least 7 AM to avoid the heat and the crowds.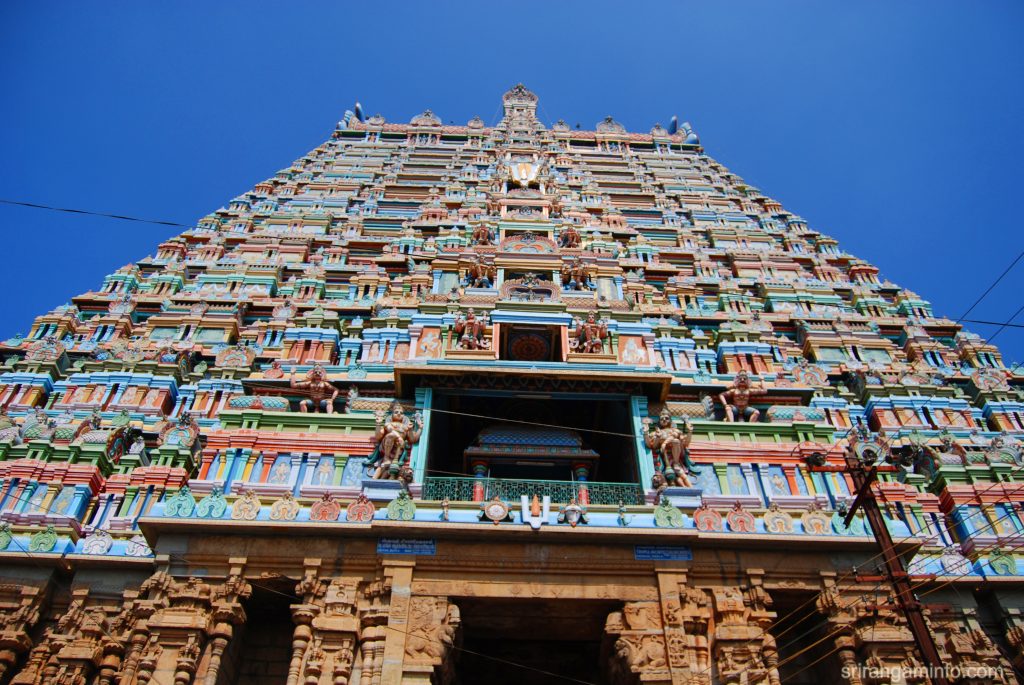 Shrines
The temple complex includes over 50 shrines. These are dedicated to Vishnu, Lakshmi as well as various Vaishnava scholars and poets.