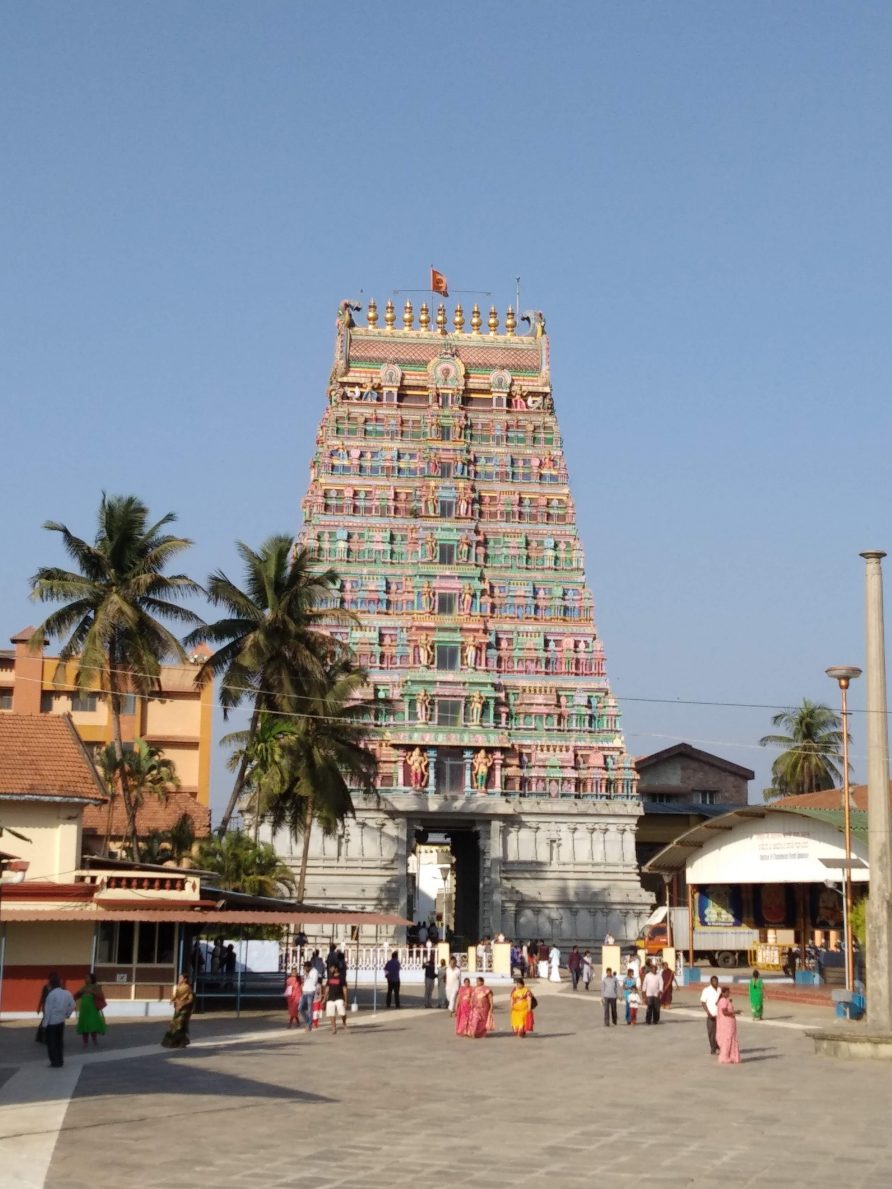 Sri Sharadamba Temple is a famous Hindu temple dedicated to goddess Saraswati in the holy town of Sringeri on the banks of River Tunga. The word Sringeri is derived from a Sanskrit word 'Shrunga giri' where Shrunga means the Apex, Peak or Summit.
Shringeri Sharadamba Temple – History
Shringeri Sharada Peetham and Shringeri Sharadamba temple were established by Adi Shankaracharya. It is an 8th-century temple, founded by Shri Adi Shankaracharya. Shankara on his way to propagate Dharma across the country has established four mutts in the four corners of India. They are Badrikasham Jyotirpeetha in North, Dwaraka's Sharada Peetha in the West, Puri's Govardhan Peetha in East, and Sringeri Sharada Peetha in South.