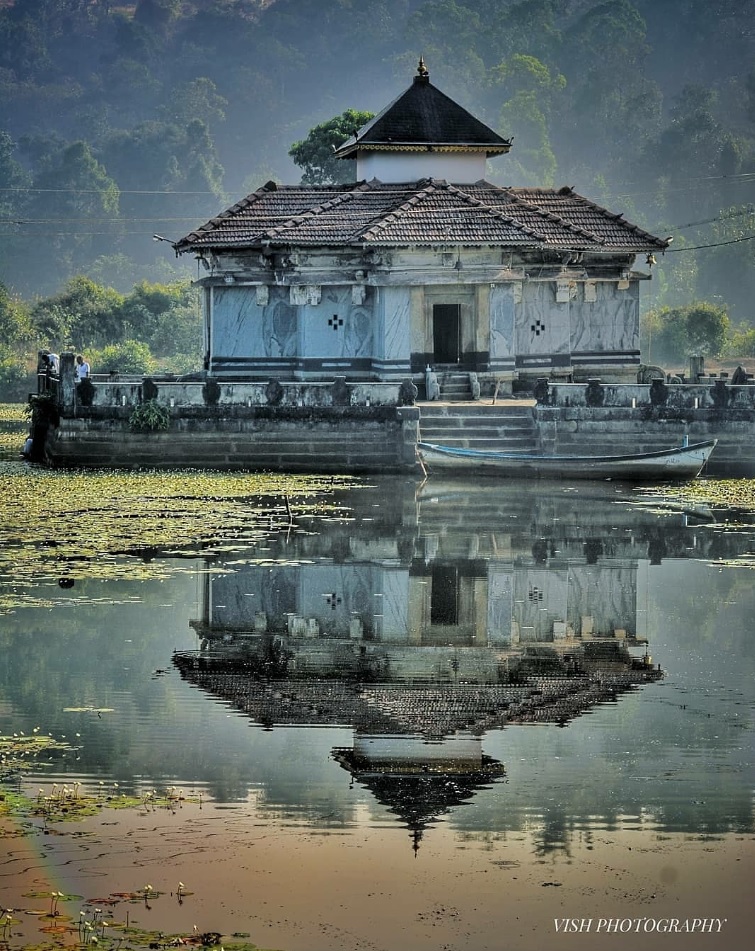 Image Credits – VISHWAS BHAT
Varanga is a small village located at 26 Km from Karkala in Udupi district. This village is found on the way from Karkala to Agumbe. This beautiful village houses the most ancient and wonderful Basadis (Jain Temples). The main attractions of Varanga are Neminatha Basadi, Chandranatha Basadi, and Kere Basadi.
This unique age-old Jain temple is in the middle of a lake with a beautiful backdrop view of a hill and lush greenery all around. It is believed that this Basadi has a history of 850 years. The basadi, raised on a stone platform is a chaturmukha, which means four entrances in four directions and houses the idols of four Tirthankaras, Bhagwan Parshwanatha, Bhagwan Shanthinatha, Bhagwan Ananthanatha and Bhagwan Neminatha in Kayotsarga posture facing four different directions.

A short boat ride from the edge of the lake to the temple, remains a high point of the trip. Among the aquatic plants and the fishes in the lake, nature exists in abundance.