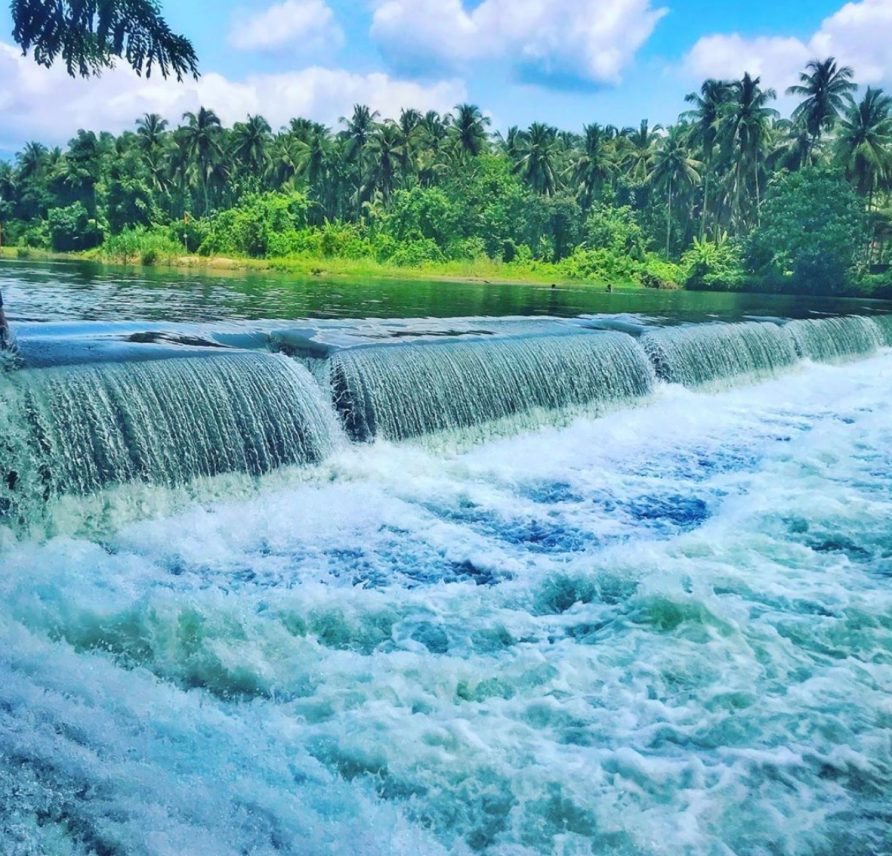 Image Credits – Jomin Joice
The train journey from Shornur to Nilambur is described as the journey through "GREEN TUNNEL". 10 intermediate Stations between Shoranur Junction and Nilambur Road covering a total distance of 66 km in 2-hour time. A beautiful and memorable experience during the monsoon season will etch your memory with all the greenery, fresh air, and raindrops. This belongs to Southern Railway's Palakkad Division, one of the shortest broad-gauge rail routes in God's Own Country. And it's one of the must-try train travel routes in India.
A look at the picturesque Shoranur – Nilambur Line in Palakkad district, the most beautiful Rail Line in Kerala that passes through the lush green woods of the Western Ghats. There are approximately 7 trains that are operational between Shoranur Junction & Nilambur Road railway stations. Rajya Rani Express is the fastest train with a total journey time of 1 hour 25 mins. It is operational on all days of the week.
There are four rivers, several streams, and cascades on this evergreen route. The train crosses Kunthippuzha between Kulukkalloor and Cherukara. Velliyar river, a major tributary of Kadalundi river, Olippuzha river, another tributary of Kadalundi river and Kuthirappuzha, a tributary of Chaliyar river are other major rivers that this line crosses.
Shornur to Nilambur railway line becomes more beautiful during the monsoon, when the vast stretches of paddy fields fill with waters, when the rivers overflow and when nature become greener. Apart from that, you can see lots of peacocks and shorebirds pose a wonderful sight. The stations on this route are eco-friendly and each of them is covered by shady trees. Waiting for trains is a chance to romance with nature especially stations like Angadipuram and Cherukara.