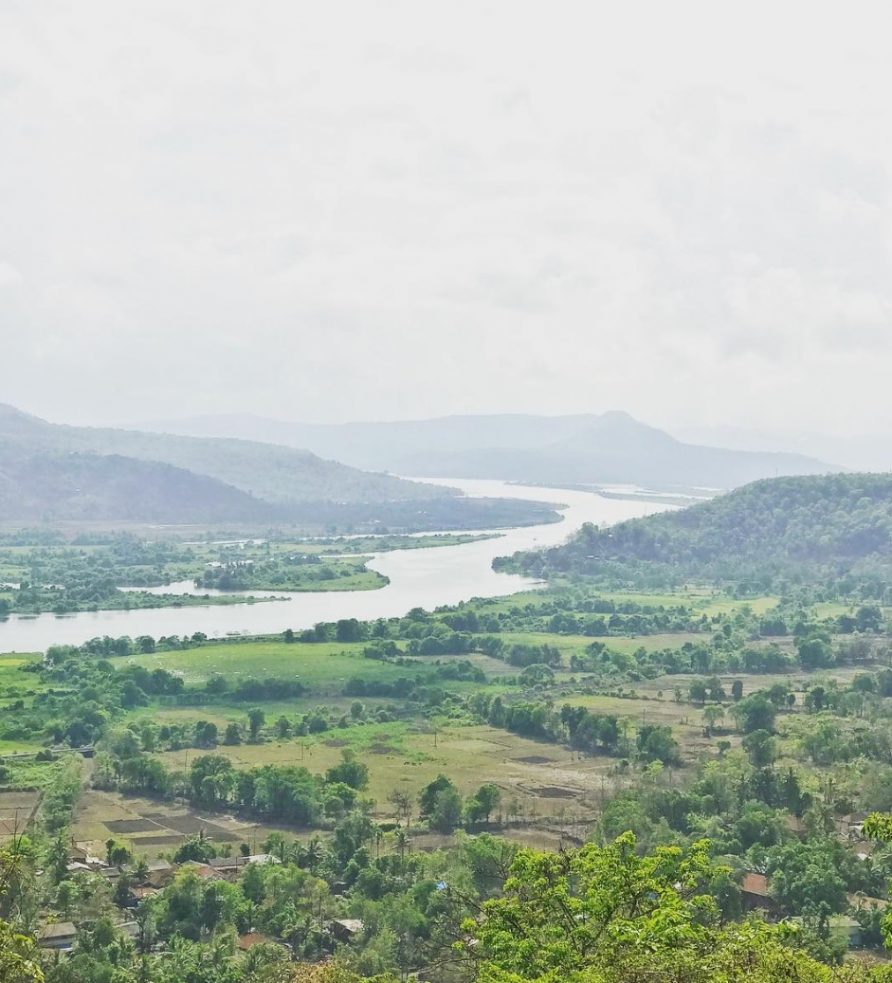 Image Credits – HRISHI
Vashishti river flows through Chiplun and this is one of the larger rivers in the Konkan coast of Maharashtra. The river begins in the Western Ghats and snakes its way westwards towards the Arabian Sea. The name Chiplun means "The abode of Lord Parshurama." The city lies on the banks of the River Vashishti.
The major attractions in Chiplun include Walavalkar Shivaji Museum, Karanjeshwari Temple, Marleshwar Temple, Parashuram Temple, Koyna Dam, Nehru Smriti Udayan, Sawatsada Water Falls, Vashisthi Darshan (Visava), Vindhyavasini Temple, etc.

How to reach Chiplun is an easy task as Chiplun railway station in the Konkan railway region is well-connected to Mumbai and Goa. Visiting during early winters (October to November) is recommended.

It's a lovely experience going to the riverside and viewing the birds and can even spot crocodiles in the distance. There is also a sunset viewpoint, and not to forget the stalls selling tasty crispy Bajjias.